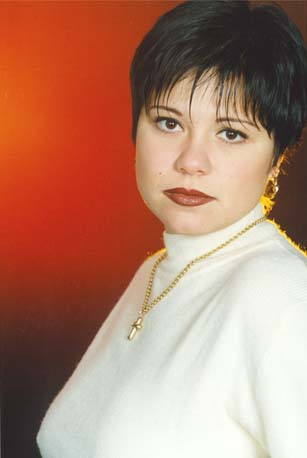 e-mail for Tatiana Aloyantseva
Hello, I am Tatiana, born December 10, 1972,
single with a daughter (5), my occupation is commerce. I am merry, sociable, hospitable, responsible, I like cleanness and good order, I can cook and knit a little. I can drive.
My favorite hobbies are camping, fishing, yachting, windsurfing, traveling, watching interesting movies, going to
disco, sitting at home near a fireplace, in general romantic evenings, as well as days. I would like to marry a
man with whom I would have common themes to talk, I mean widely educated, strong, that I would feel it is a
man next to me, and that I am his woman whom he protects. And that he would be interested in the same things as me. Age preference 25 - 40, Caucasian, from any country, where the climate is warm. I love children very
much, and I want him to love children too, I want to bring up children in our home in coziness and that they would
get good education. And I also want to get education and to work in this field.